RBI Board member and Sahakar Bharati founder member Satish Marathe strongly advocated continuity of district central cooperative banks, calling them the lifeline of the rural co-op credit system. Marathe was speaking at the launch of the Cooperative Development Forum.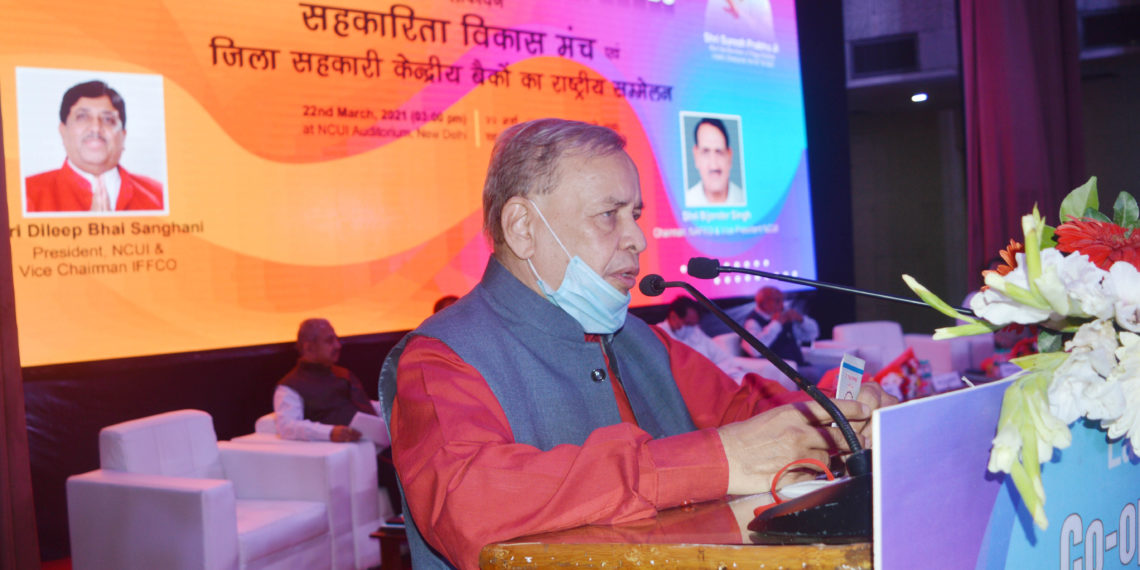 Ushering in a new chapter in the Indian cooperative movement, Parshottam Rupala, Union State Minister formally inaugurated the 'Cooperative Development Forum' at a simple yet elegant function at the NCUI headquarters in Delhi on Monday.
Lambasting some of the state govt moves to merge DCCBs into an apex bank, Marathe said how can you imagine a rural credit system without the local feel. Can an apex bank sitting at the state capital know about the needs of rural folks as well as DCCBs or PACS he asked?
DCCBs have been the main source of the flow of rural credit and removing it from the three-tier system would amount to drying up funds for the agrarian economy, said Marathe before the audience which included even Union State Co-op Minister Parshottam Rupala.
In his speech, Rupala declared that disbanding DCCBs is out of the question. He assured that he would soon come up with a national policy on the matter after getting more feedback from Marathe and his team.
Rupala admitted that merging PSU banks was indeed on the government agenda but it certainly does not include DCCBs. A few states might have initiated it but there is no need to worry as the Centre has no such agenda, assured Rupala.
Giving details of the robust rural co-operative credit system Marathe informed that 13 crore families are involved with this system in nearly 6 lakh villages in the country. "More than 50 crore of our population is involved and you take a decision without thinking about its repercussions" Marathe wondered.
"They say that due to DCCBs there is an extra load of 1-2% on the farmers. But there are several cases where the middle tier is missing and yet the bank is in loss", said Marathe naming at least 6 such banks.
"We need to have more and more agro-processing units in rural areas and capital would be needed for the same. DCCBs play a crucial role in this scenario and would help fulfil PM's dream of doubling farmers' income, said Marathe comparing the hopeless agro-processing scene of India with the rest of South east Asia.
It bears recall that on the occasion of the launch of CDF, a National Conclave of District Central Cooperative Banks was also held in which more than 100 representatives of State Cooperative Banks and DCCBs from across India took part.
The press release said "It further says the conclave is being organized against the background of continuous attempts by various state Governments to compulsorily and undemocratically merge DCCBs into respective state Coop Banks.
With inputs from indiancooperative.com