Sahakar Bharati initiative for Women Entrepreneurship
SimplyDesi – We are here with a motto "To Bring Indian Cottage Industries to Global Platform"
We would like to take this opportunity to introduce to you SimplyDesi, an initiative taken by Sahakar Bharati. Sahakar Bharati is an organization focused to enlighten the masses about the benefits of the Co-operative Movement comprising of Self-sustaining and Self-reliant institutions.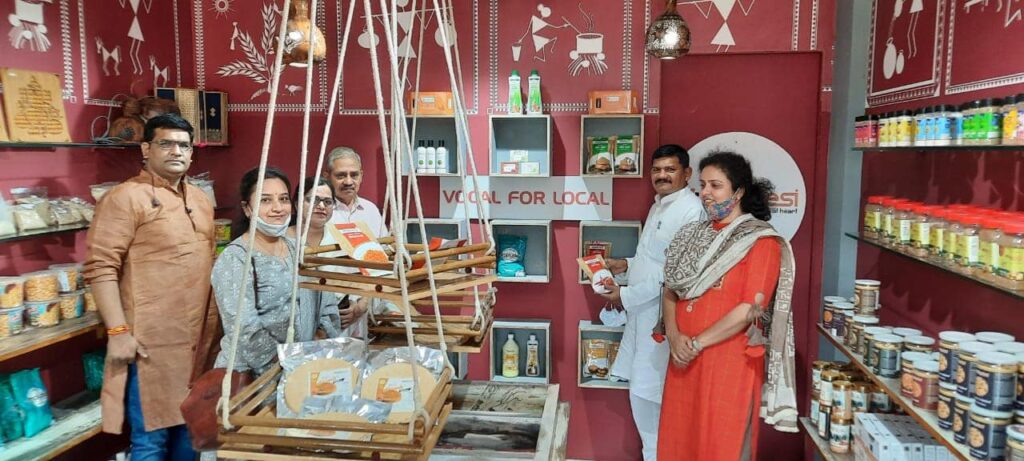 It has been observed that the people in our country possess a huge amount of skill and willpower to work, but do not get to reach their potential due to the limitation to tap the available market, in addition to it they also lack proper infrastructure, business education, process orientation or marketing acumen. Hence we have started with a product called SimplyDesi, a brand with the aim of providing a global marketplace for these organizations. SimplyDesi started with an ambition to bring to limelight the products and services being provided by the thousands and lakhs of people who work as a Self-Help Group or a Cooperative Society
OUR VISION
SimplyDesi has the Vision To be the leader in business. We will stand apart from the competition by being the first in the market to innovate. Mission "We will be the leader in our business by – maintaining high quality, introducing new and innovative products, reaching every part of India, remaining customer-centric, constantly upgrading our knowledge and skill''. "To provide consumers superior, wholesome agro-based food and drink brands through which Simply Desi can build a profitable; growth-oriented organization".
Visit our Website