Addressing a cooperative conference in RSS Pracharak and Organizing Secretary of Sahakar Bharati Sanjay Pachpor said, "The women groups in Madhya Pradesh are playing an important role in fulfilling the dream of Prime Minister Narendra Modi in making India Self-Reliant.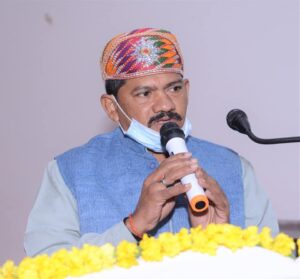 Pachpor was addressing a workshop on Women Empowerment organized by NCUI in collaboration with Madhya Pradesh based Avantika Sakh Society. The workshop had more than 40 women as participants.
NCUI CE N Satyanarayana, Avantika Sakh Society Chairman Asha Snegar, Union Finance Minister and others also attended the workshop.
The workshop was inaugurated by State Cooperative Minister Arvind Singh Bhadoria on Monday.