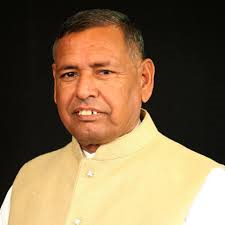 Shri Jethabhai Patel, Chairman of GCMMF (AMUL) is the 2nd recipient of Man Laxmanrao Inamdar Award, instituted by Sahakar Bharati.
The award will be conferred on him in the 5th National Conference of Sahakar Bharati at Ahmedabad. Shri Jethbhai's profile is as follows – Shri Jethabhai is the Chairman of GCMMF (AMUL).
He is also Chairman of the Sabarkantha Milk Union (Sabar Dairy), a post he has held since 2010. Gujarat Cooperative Milk Marketing Federation Ltd. (GCMMF), is India's largest food product marketing organization with annual turnover (2014-15) US$ 3.4 billion. Its daily milk procurement is approx 14.85 million liters per day from 18,536 village milk cooperative societies, 17 member unions covering 31 districts, and 3.37 million milk producer members. It is the apex organization of the Dairy Cooperatives of Gujarat, popularly known as 'AMUL', which aims to provide remunerative returns to the farmers and also serve the interests of consumers by providing quality products which are good value for money.
Its success has not only been emulated in India but serves as a model for the rest of the World. It is an exclusive marketing organization of 'Amul' and 'Sagar' branded products. Shri. Jethabhai is the Vice-President of Sahakar Bharati Gujarat State. He has been actively associated with BJP.
He holds various important positions viz. President of Bhurabhai Patel Dairy Research & Development Association, Chairman of Agriculture Produce Market Committee, Director of National Dairy Development Board, National Cooperative Development Cooperation, New Delhi, President of Himatnagar Transport Association, Chairman of The Jamla Dudh Utpadak Sahakari Mandali & many more in various Cooperative institutions.